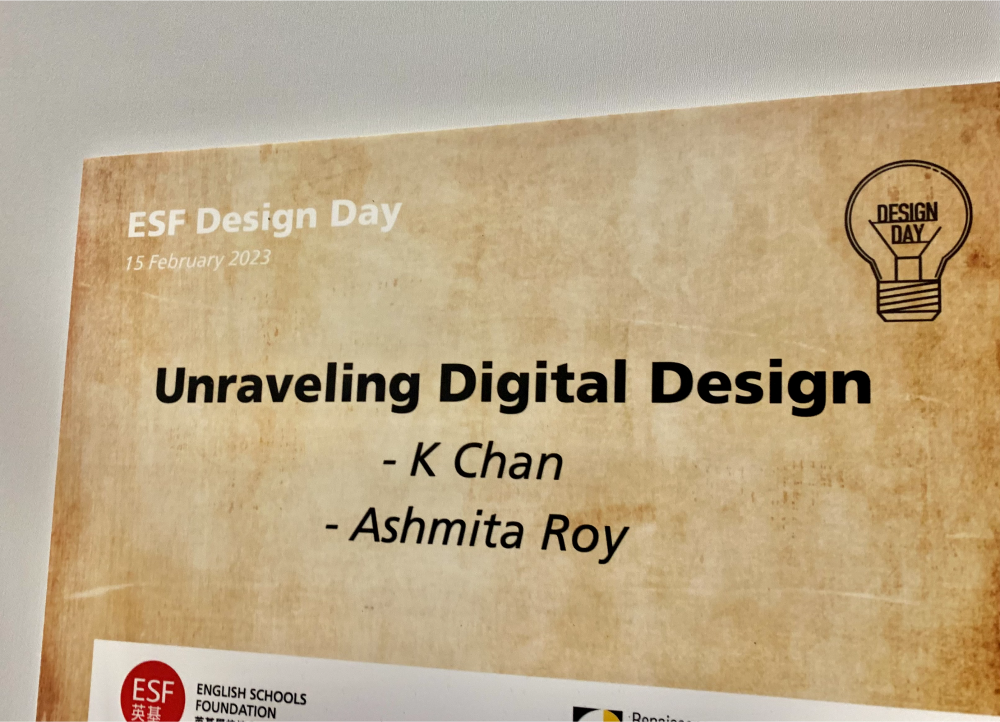 Unravelling digital design workshop for ESF Design Day
Made our way to Renaissance College in Ma On Shan on the sunny morning of 15th February after weeks of cloudy Hong Kong.
Team Grayscale was armed with coffee, workshop energy, and enthusiasm at being surrounded by teenagers!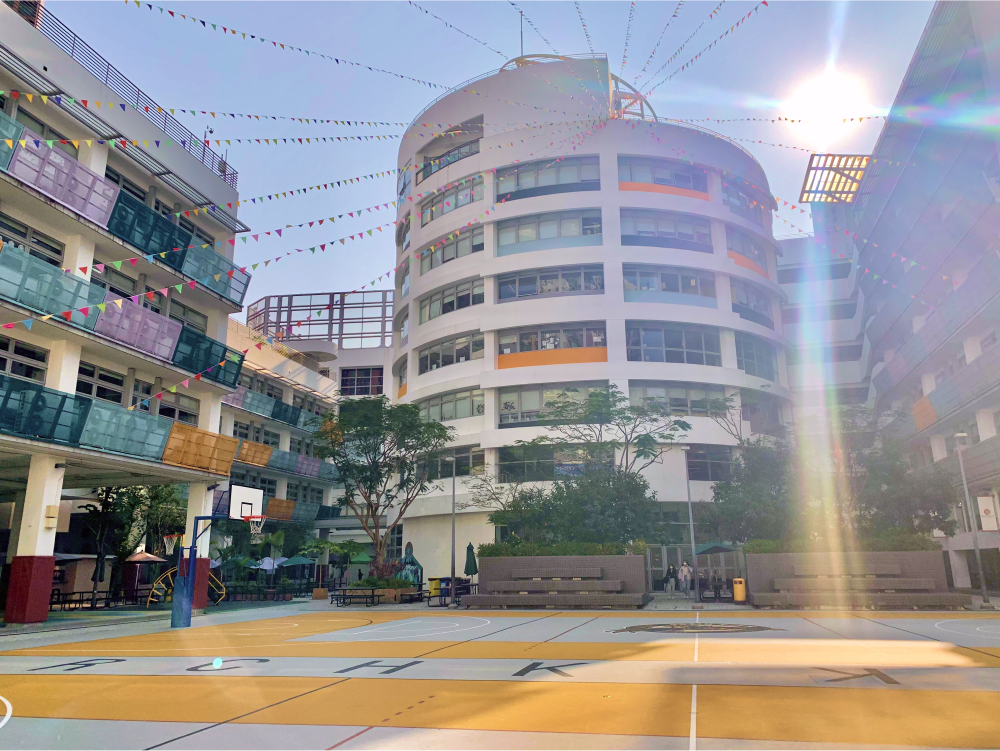 Conducted by The English Schools Foundation, the ESF Design Day was a one-day event bringing students from multiple sister secondary ESF schools together to spend time with professionals from creative, design, and business industries. Students got a chance to understand more about the different professions in the industry and the opportunities in these potential future pathways.
We kickstarted our workshop by sharing what we do, why we do it, our origin stories, and why we (98% of the time) absolutely love our work!
After a quick dive into key design buzzwords: UI & UX, branding, the design process and CTAs – we delved into Discord's visual and intangible brand elements. Some fun mini-games around logos showed them the impact of brand identity and memorability. We even had younger children popping in to excitedly guess the correct order of Starbucks' logo evolution!
Then the students split into groups and teamed up to explain and defend their favourite website's brand and design. They chose Netflix, Instagram, Steam, and one (passionately defensive) group even conducted a full analysis on their favourite game Fortnite!
We had a lot of fun getting students to defend some of their assumptions and questioning each other's ideas. Some of the more explosive debates were: Are Fortnite's contrasting colours too gaudy? (No way! They're energetic and vibrant!) and Does Netflix seem to stress on signing up too much?
We were impressed by the students' thoughtful questions and reasoning skills, also much flattered that one student chose to come back (and brought friends!) for the second session as well.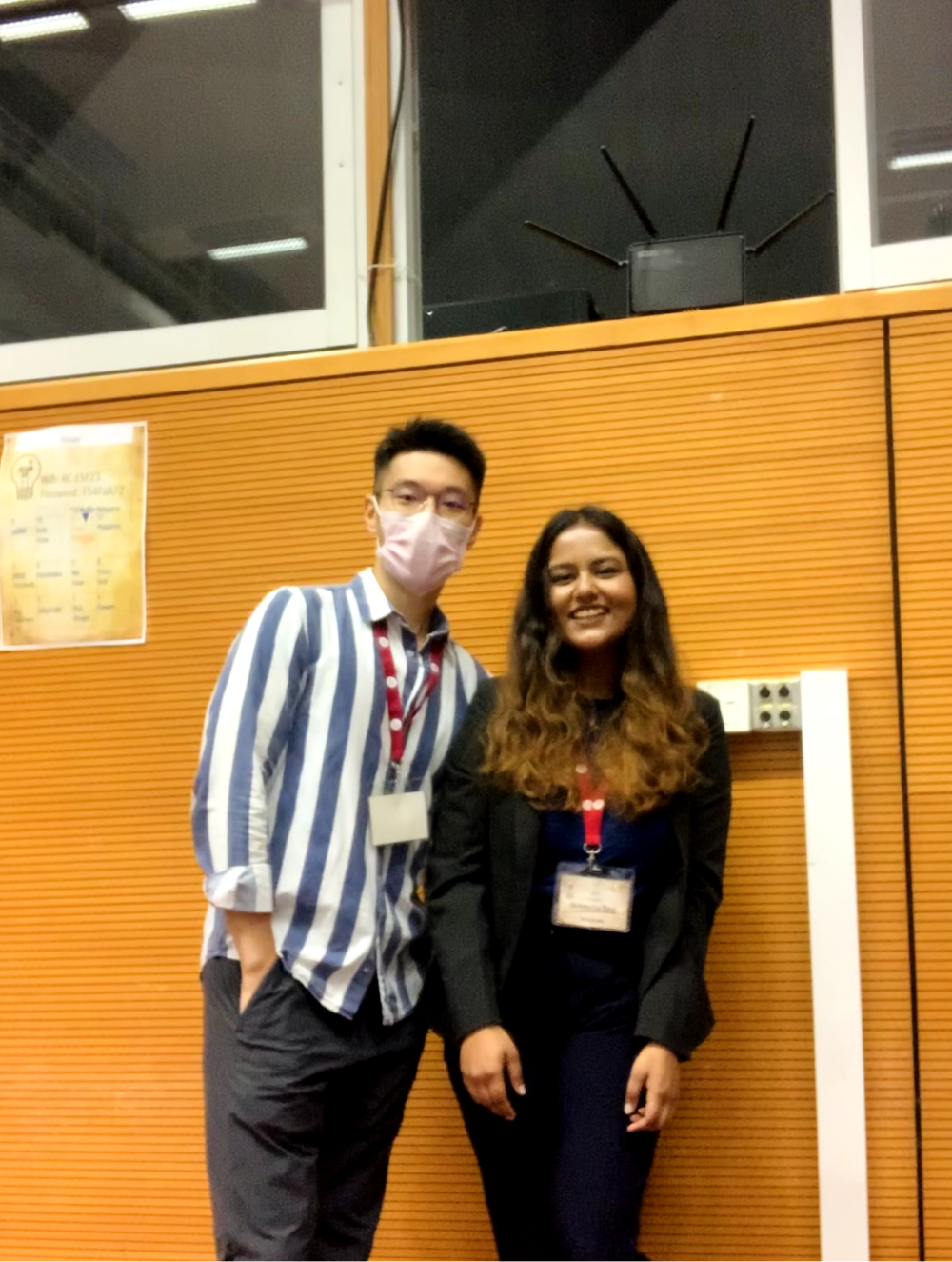 We hope they enjoyed the workshop as much as we did. It was great to be surrounded by young and passionate budding designers! A special thank you to Luc Crowther, Tian Ip, Winnie Cho, and the team for the warm welcome. It was a wonderful event and we hope we will get to do another workshop again sometime soon!