User experience (UX) and user research Hong Kong
We're so glad you've found us!
As a user-centric agency in Hong Kong, we offer design and development solutions which are informed and backed by our UX research findings to a wide range of clients.
Our services for your UX project
UX research is the study of a user's emotions towards using a product, system, or service.
At Grayscale, we use user researches and custom design to create the most suitable user journeys. Backed by such findings, our website/app design and development solutions enable you to create great websites, apps, or even tools that converts, and hence meeting your business or operational goals.
We focus on making you and your organisation successful. Whether it is branding design, UX research and design, app or intranet design, front-end or back-end web development, our goal will always be to help you make a difference in your industry.
Why working with Grayscale?
We love creating good solutions through structured UX research and design.
As one of the first user-centric design agencies in Hong Kong, we use knowledge, researches, expertise, and creativity to create awesome user interface (UI) and user experience (UX) design your users will love. All of our designs are backed by the UX research findings and are fully custom to make sure your brand stands out from the crowd.
Through the project, our team will constantly work together with you to find the best design and still keep a balance between you and your users.
Understand each project is unique, we work in a structured yet flexible way, and always make sure we understand your goals and users well before we start designing and developing.
10m+lines of code written
#HappyClients
Since 2011, we've worked on hundreds of design projects for all kinds of clients.
We've assisted Hong Kong startups shape and build their brand, made and tested interactive prototypes, conducted semi or full UX research, designed and developed websites, apps, and other digital products. We have helped SMEs take their next steps with their brand and their online products based on our research findings.
Other than working with local and international enterprises of all sizes for their internal and external projects, we have also done quite a few web design and development projects with universities and NGOs. In our projects, we apply UX research throughout the development process to help our clients realise their goals, measure their successes, and advise them on continually improving their online presence.
Why should you consider UX or UX research?
UX research, also known as user experience research or design research, includes a variety of user research techniques to add context and insights to the design process. It helps you discover and analyse not just users' behavior and needs, but also their motivations which, in turn, helps your team to outline a better product strategy and design.
The goal of UX research is to inform the design process from the perspective of your end users. Backed by the findings from Design Management Institute, products with a good, higher quality of UX sell better and thus help you outperform your industry peers. This applies to your website, app or other digital products too. It's fair to say that UX research improves understanding of your products and end users, informs project development and user design, and makes your project better.
Researches and its findings can be applied to almost any stage of your project's design process. After all, UX research is about finding insights to give your users the best solutions. In this sense, it serves as a guidance to the successful design that your website/app project needed the most.
In a UX research and design project, specialists will follow a specific methodology to identify how your website/app project can meet the needs of your end users, and then synthesise these findings to enhance usability. In order words, our UX researchers will gather data, and use that data and insights to reach new conclusions, so as to inform your project/product development.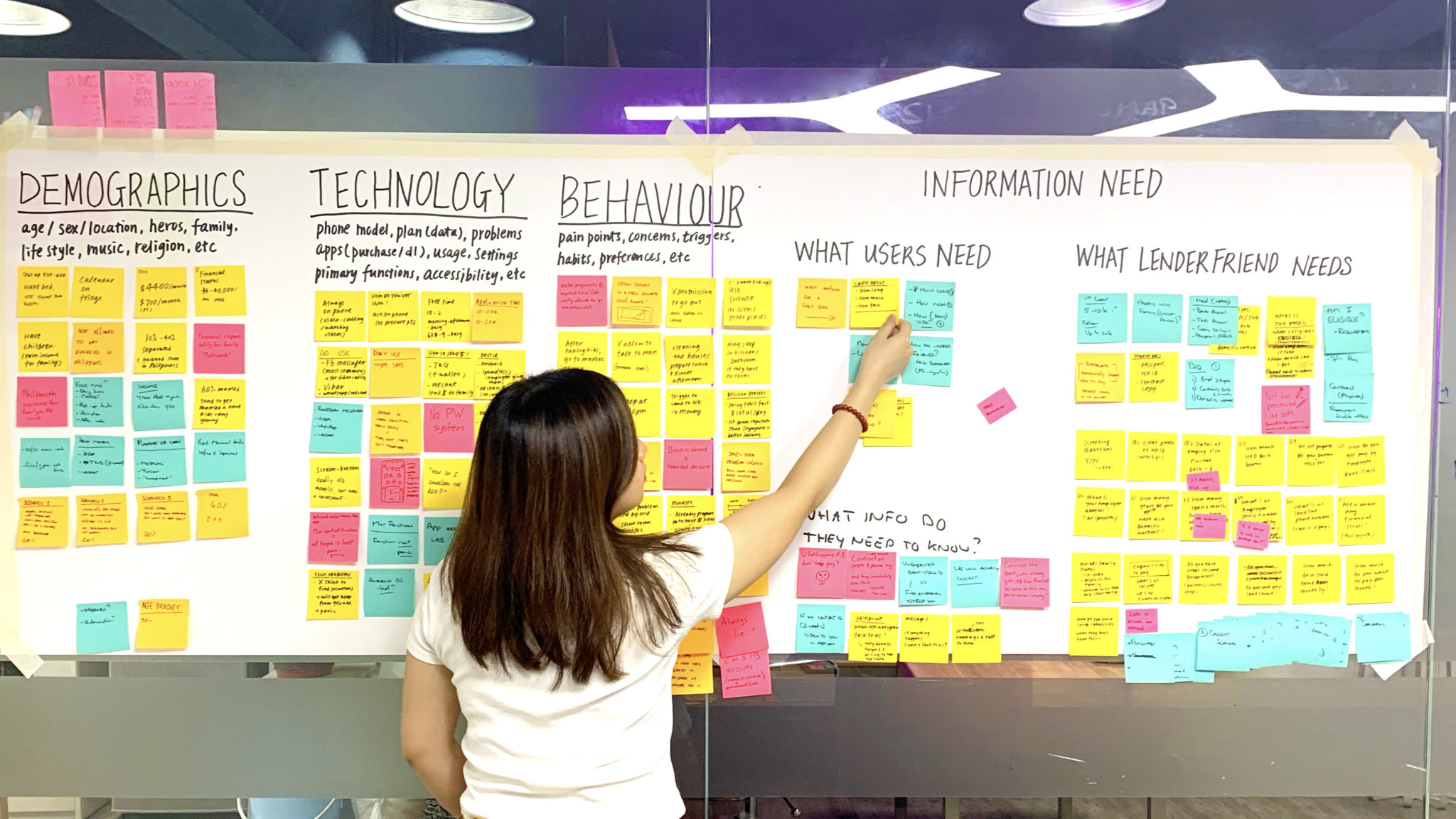 Common misconceptions about UX research 🙅🏻‍♀️
1. It is irrelevant to my project
What UX research gives you is an in-depth understanding of your users, and it tells you how to design and develop a website/product that are relevant to them — after all, a website/product will never be a success without your users' engagement.
2. I know my users well even without UX research
Practices such as analytics, A/B tests, etc. help us learn more about the users and outline the user personas. But knowing just your users preference may not be enough to gain new insights, find problems, and reach new conclusions for your project. Insufficient information may even lead to wrong assumptions about your users.
A good way to understand their thoughts is to let them speak their own mind with the help of UX researchers. User experience researches can serve as the foundation of your website/product design and development.
3. Researches are time consuming and a waste of resources
Nobody wants to put a vast amount of money and time on avoidable issues and rework. UX research is the best way to give you a clear vision of what website/product to build and which features to prioritise.
Conducting researches also gives you insight into your users' goals and mental models which, in general, helps develop clarity around your project. This prevents you from taking unnecessary steps of development based on wild guesses and assumptions. UX research is a great tool to save your company time and resources.
Ready to discover how UX research and design can do more for your business? Talk to us today!