Roundup's back
It's been a while, Grayscale readers!
The world had a conflict-filled quarter; Hong Kong had a troubled quarter; we had a work-from-home quarter.
As the beginning of our roundup routine in 2022, let's devote this issue to our latest work and the second episode of your favourite honest review.
Now diving into an interesting project:
Online meal ordering
Tailored for the hotel industry, this online meal order system helps you manage the long list of customers' meal orders and changing requests 24/7 in just a few clicks!
The system has two main components:
A responsive and intuitive website that allows customers to view your offered 7-day/14-day menu and place their meal orders, and
A simple admin interface that enables quick changes to the menu and generates a full report of the customer orders on a specific date, even with a 3-day forecast.
Different subscription models available. Send us an email ([email protected]) for a demo!
Miss me?
After 16 months, we can finally give this long story a grand finale. You definitely don't want to miss our honest review.
TL;DR: mildly helpful, but it takes forever. Same as our clients' TVP stories.
Of course this is not to say that the government funding schemes, like the Distance Business Programme (D-Biz) or the Technology Voucher Programme (TVP), are not helpful.
But if you are looking for ways to go digital to survive the intense market competition in the pandemic time, just go ahead without relying on the Government. From our (and our clients') experience, you are better off just doing it right away.
If you have any stories to share, feel free to drop us a line at [email protected]. We may feature yours in the next related issue 😎
More free design tools
Team Grayscale is always a big fan of Figma. Not just because it is free and all-round, but also with its strong community support and the game-changing plugins.
Check out our much loved content manager's top pick of Figma plugins. The last one is my lifesaver, especially when there're three clients in a row sending me their logos with a squared, #ffffff background thinking it's all fine.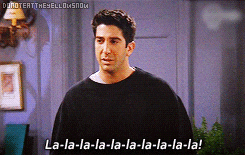 Tell us which one is your favourite. 😉
Rest time
This site is incredibly healing.
I found it better than wasting 2 minutes of water under the shower head.
Sifting through our lives in 2022 Q1 amid the storm of COVID and the darkness in Ukraine, there's one simple quote that always resonated with my heart: Hate cannot drive out hate; only love can do that.
Stay strong 💪🏽, and till next quarter!