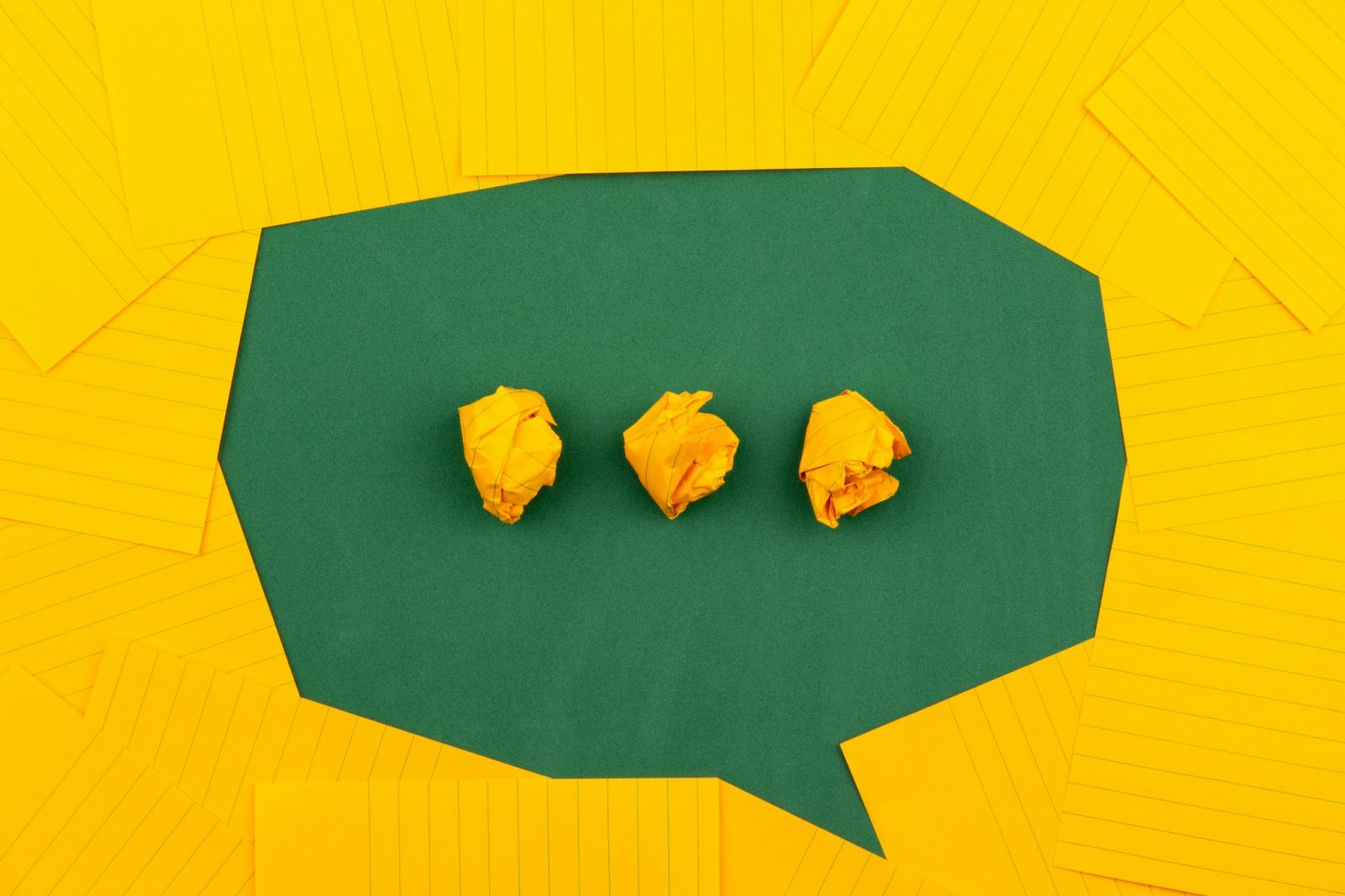 An honest review of the Distance Business (D-Biz) Programme
Thinking about getting the "free" money from D-Biz? Here's our honest review of the Government latest funding programme.
The Hong Kong Government is trying to do some good with the Distance Business (D-Biz) Programme. However, in my honest opinion, it ends up a disaster and is more damaging than helping. Here's why.
1. D-Biz is slow and there's red tape everywhere
Everyone wants monetary help in times of crisis, and the sooner the better. While other Government initiatives such as the Employment Support Scheme (ESS) are moving swiftly with an approval time of roughly one month, D-Biz is closing in on four months, or even more.
With an online application portal, you might think D-Biz is a simple "apply and approve" exercise, but did you know that after your funding has been approved, you still need to sign an agreement with the D-Biz Secretariat before project commencement? Oh, and did I forget to mention you need to find and bring a witness as well?
As of this article's publication date, Grayscale has filed 12 D-Biz applications. It has been 21 weeks, yet only five of them received a result from the D-Biz review panel. In other words, the average time of "approval" is around four months. However, even more disappointing is that none of the applications we filed have completed the part of signing the agreement, i.e. the D-Biz Secretariat hasn't even finished the paperwork for legally giving our client the first 30% of the subsidised amount.
Grayscale is one of the first service providers aware of and taking on projects involving D-Biz. If it takes our customers more than four months to get an "approval", I can't imagine how long it would take for those who submit their applications now. Four months is more than enough time to kill a business, never mind the fact that this long process just results in getting the funding—only thereafter can we start the actual work to save the business!
2. You're not getting a full subsidy
Let's assume you're one of the lucky ones who gets a D-Biz approval within two weeks. The next thing you need to worry about is the amount of money. From our experience, and what we've heard from fellow agencies and working partners, D-Biz applications receive around HKD 42,000 on average, which is far less than what is needed for a custom-designed website (not to mention quite a lot of them are projects involving chat bots or e-commerce functionalities).
Business owners applying for D-Biz should be mindful that the approved amount is unlikely to cover the full project cost, at least not for a project requiring professional help from a web design and web development agency. The next best thing you can do is prepare a document with functionalities in two columns: one for must-haves, and another for nice-to-haves. Then, be ready to give up those nice-to-haves, or spend a bit more of your own money.
As an afterthought, we can't really blame the Government for this. D-Biz is meant to help businesses move towards remote servicing during the virus, and despite its long processing time, it does serve its purpose. The key word to remember is help—business owners shouldn't expect the Government, or more accurately, the taxpayers, to foot the whole bill for their project. Like many other subsidy schemes, applicants are very often expected to bear part of the cost. After all, you can't be earning people's money while also spending their money, right?
3. D-Biz (probably) doesn't value quality
Just like most other subsidy schemes, the default principle of awarding a project under D-Biz is to hand it to the lowest bidder, rather than one who can deliver the best quality, or one with the highest cost-performance (CP) index.
Even though in the application remarks there is a line stating the applicant doesn't have to choose the vendor with the lowest price, as long as the reason is clearly explained, it's common belief that the approval board wouldn't even take the time to review this explanation. As such, products of these subsidy schemes often turn out to be of poor quality, and clients are left unhappy shortly after project completion.
The key question to ask here is what matters more—a quality product with a slightly less attractive price tag, or a quickly-made, but unusable website that you get for free?
Parting thoughts
Our advice? Don't start a project just because there is "free" money from D-Biz. When comparing the money and the end product with the time and effort spent on a D-Biz application, it is just not worth it. If you do apply, treat the subsidy as a windfall gain instead of as a prerequisite to work on something you need. After all, speed, cost, and quality are always competing variables in a project.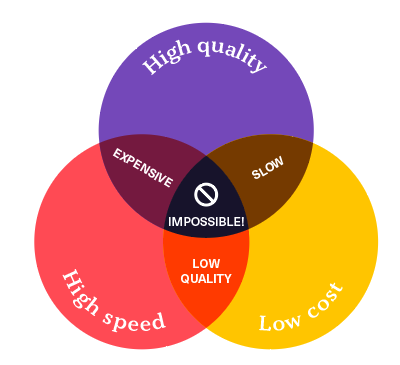 Grayscale is here to deliver high-quality websites so if you are interested, or have any questions, contact us and let's meet and talk!