Cathay Pacific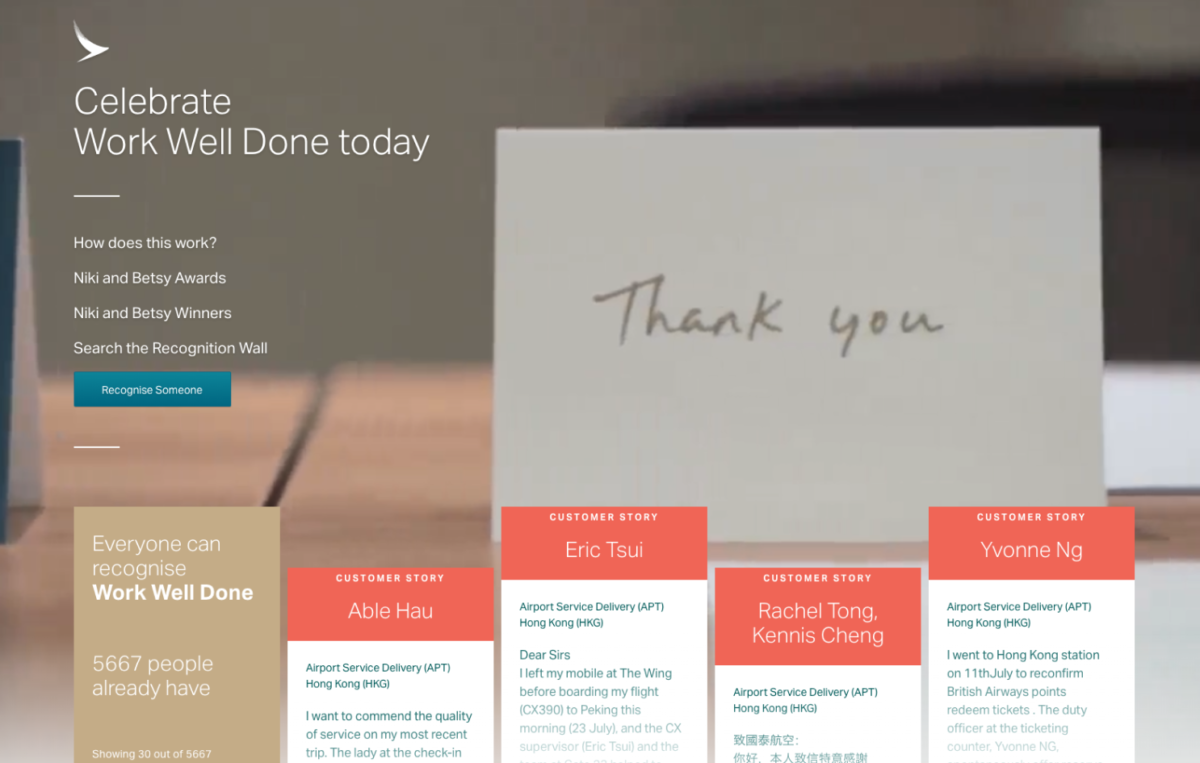 A positive driver
Cathay Pacific's HR team was looking for a way to re-think and re-imagine employee recognition programmes. Their existing 'employee of the year' awards had become outdated and ineffective. Together with change agency E3:Reloaded, Grayscale developed and worked out the concept of Work Well Done: an online portal which makes it easy for employees to recognise each other for doing great work.
Compliments and awards
Since the start of the project more than 5,000 compliments have been shared online and 2 award ceremonies have been organised. Grayscale designed a portal which makes recognising good work really easy, and employees are actively creating and sharing content. The portal is built on the versatile WordPress CMS which makes management of the tool by the Cathay project team very easy.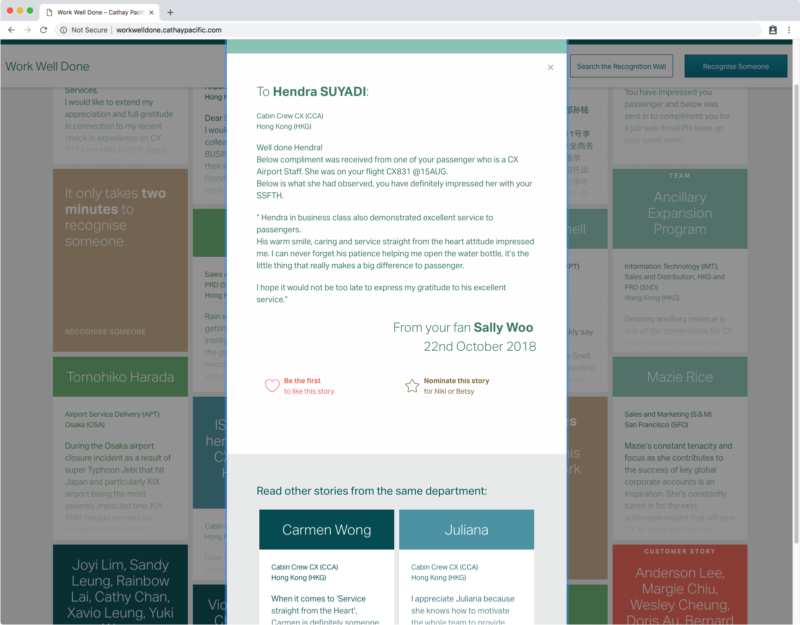 Grow and Interact
Since the start of the project in 2016 we have added various functionality elements, making the platform more interactive ('like', 'nominate', 'cc your manager' or 'vote') whilst keeping the core function ('nominate') central in the design.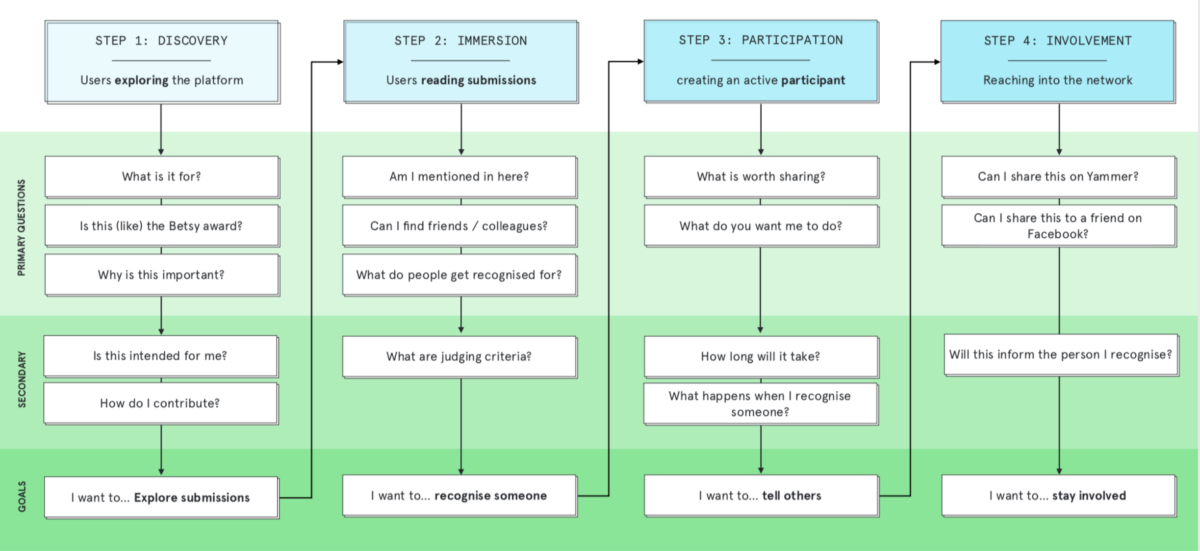 Why we love this project
This is simply one of those projects which has everything: a cause working hard for (employee satisfaction), a 'mature' client where we can do user research and testing (greatly improving the effectiveness of the design) and a truly great client/project team.
"We couldn't have done it without you; you've brought immense value to our team and Cathay Pacific!"

Jared King, founder E3:Reloaded
"This is simply one of the most successful internal projects we have ever done."

Laura Winch, Project Manager, People Department