HKU: Department of Sociology
Maintenance

Site Design & Development
For the sociology department of HKU we have designed a very fresh and 'people' centred site – just like they are. The site is heavy in content for those who need it – but easy to navigate for all.
It was such pleasure to work with Grayscale. They are professional and pro-active – and very focused on a great experience for the site's users.

Tom McDonald (HKU Sociology)
The challenge
HKU's department of Sociology is one of the world's leading research and teaching departments in the fields of Sociology and Criminology. However – in Hong Kong's very competitive teaching market they were experiencing that these softer fields were proving a hard sell to potential students (and their parents). Therefore recruitment of new students was proving challenging and they were having trouble communicating their unique personality to its target groups.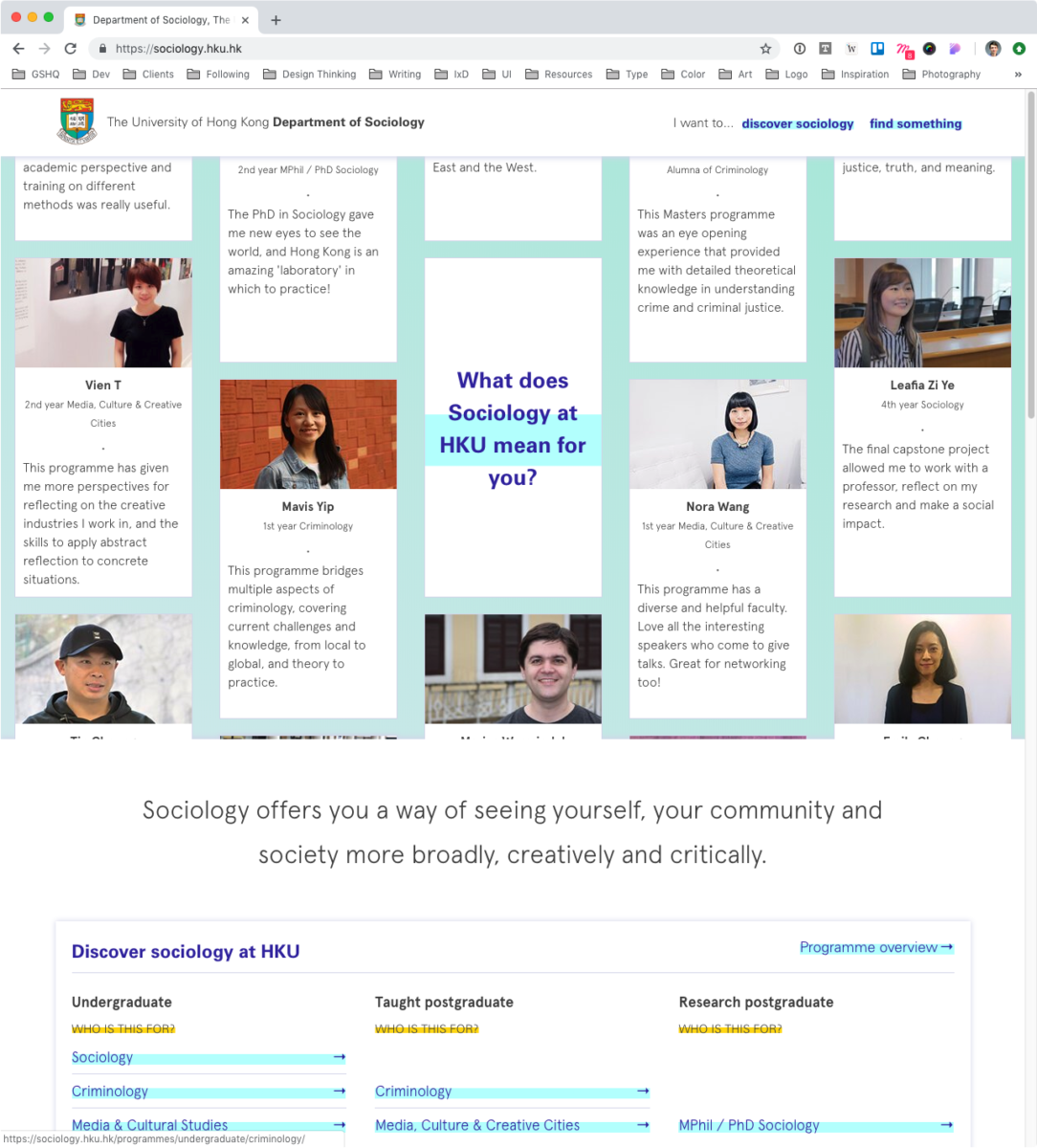 Project goals and objectives
The department head and assistant professor formed a project team and began looking for an agency who could help them communicate their proposition online. Being sociologists themselves, their project team was not looking for a cookie-cutter website, but rather one which would ask the right questions before coming up with the solutions. The website should not only explain to potential students (and their parents!) what's special about studying sociology at HKU, but also offer rich information for current students, as well as showcase to the world the important research PhD students have been working on.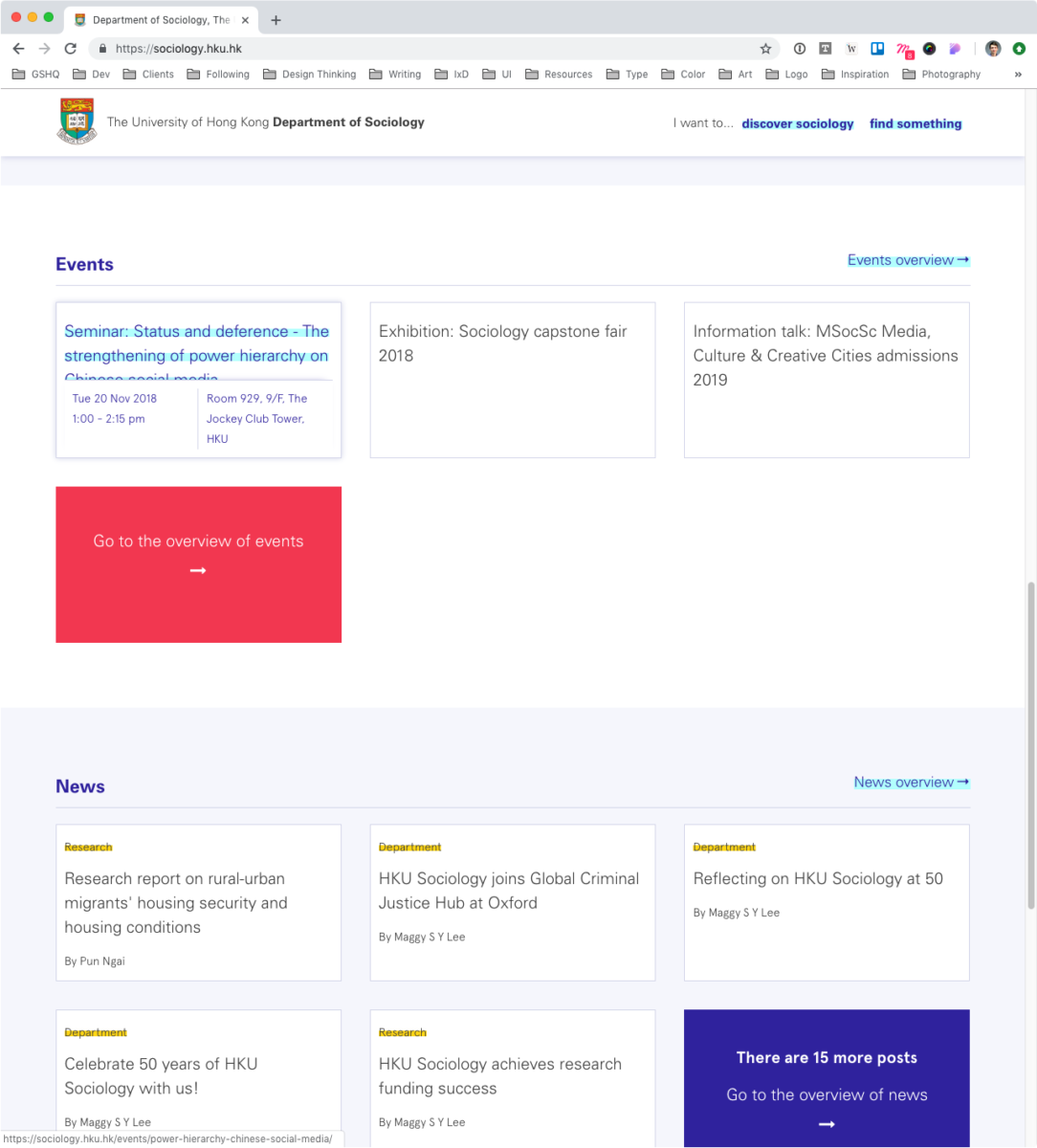 The process
After an intense vendor selection process, we understood the core needs of HKU Sociology.  A kick-off session with the department head, professors and students followed.  We tested our wireframe prototype on a sample of sociology students and PhD students. This revealed some fine-tuning was necessary for our concept to work.
The department is host to professors who are accessible and engaged. This gave form to a visual design which reflected such accessibility and transparency. The concept, a story wall with personal stories from current students and alumni, resonated immediately with HKU's project team — as well as their target group. The top navigation in a natural language (I want to… find something) also proved to work well.
During development, the real work started. This site would host tons of data — staff information, course descriptions, programme details, all interlinked — our team worked closely with theirs to structure the information, design the responsive templates, get all photography ready and incorporate all this desired content onto the site.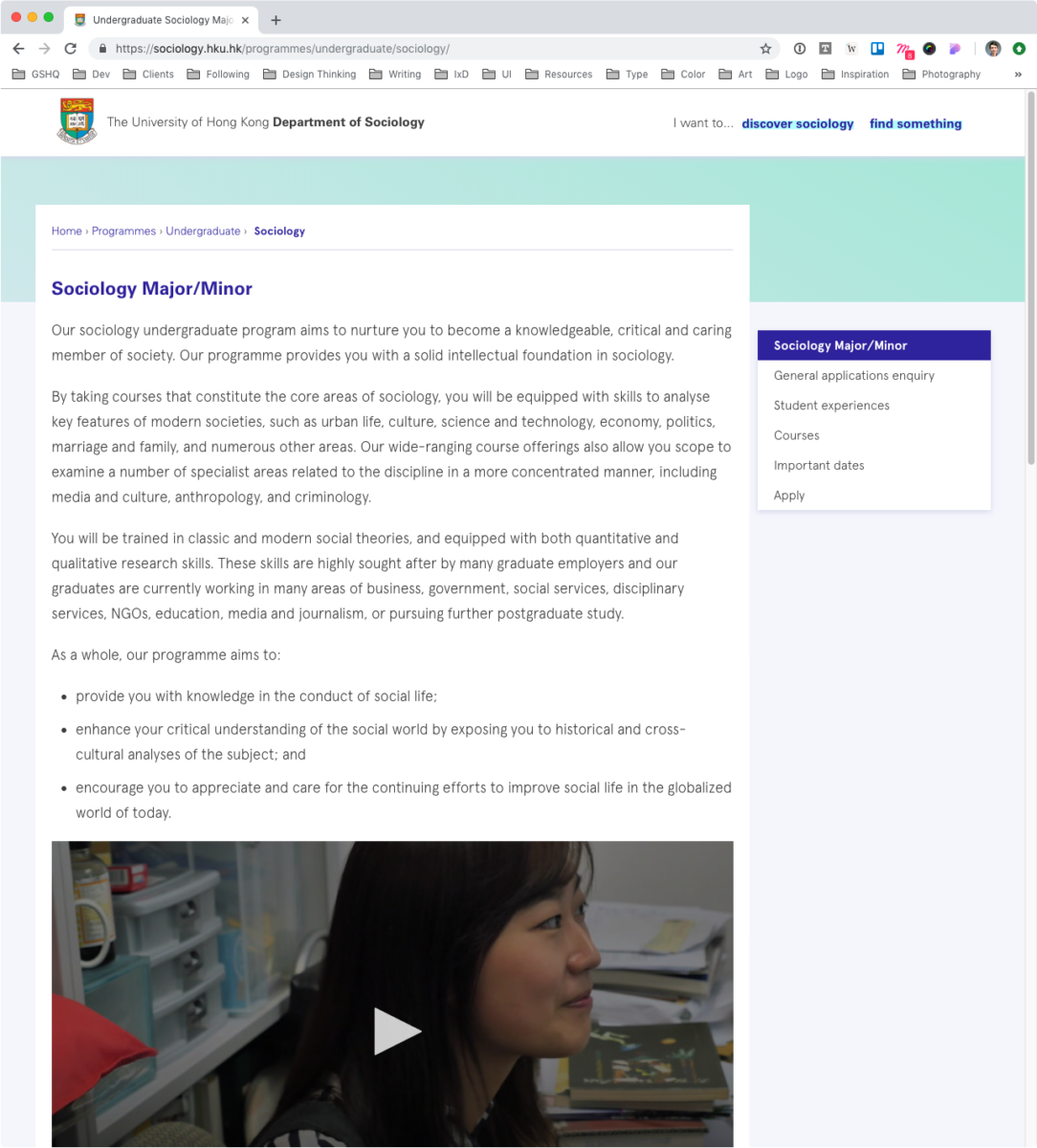 Results
Process Deliverables:
Project Planning & updates
Meetings (Kick-Off, progress, presentations, work sessions)
User testing sessions
Information Architecture
Wireframes
Website Visual Design
CMS training
Final Deliverable
Responsive website implemented on the WordPress CMS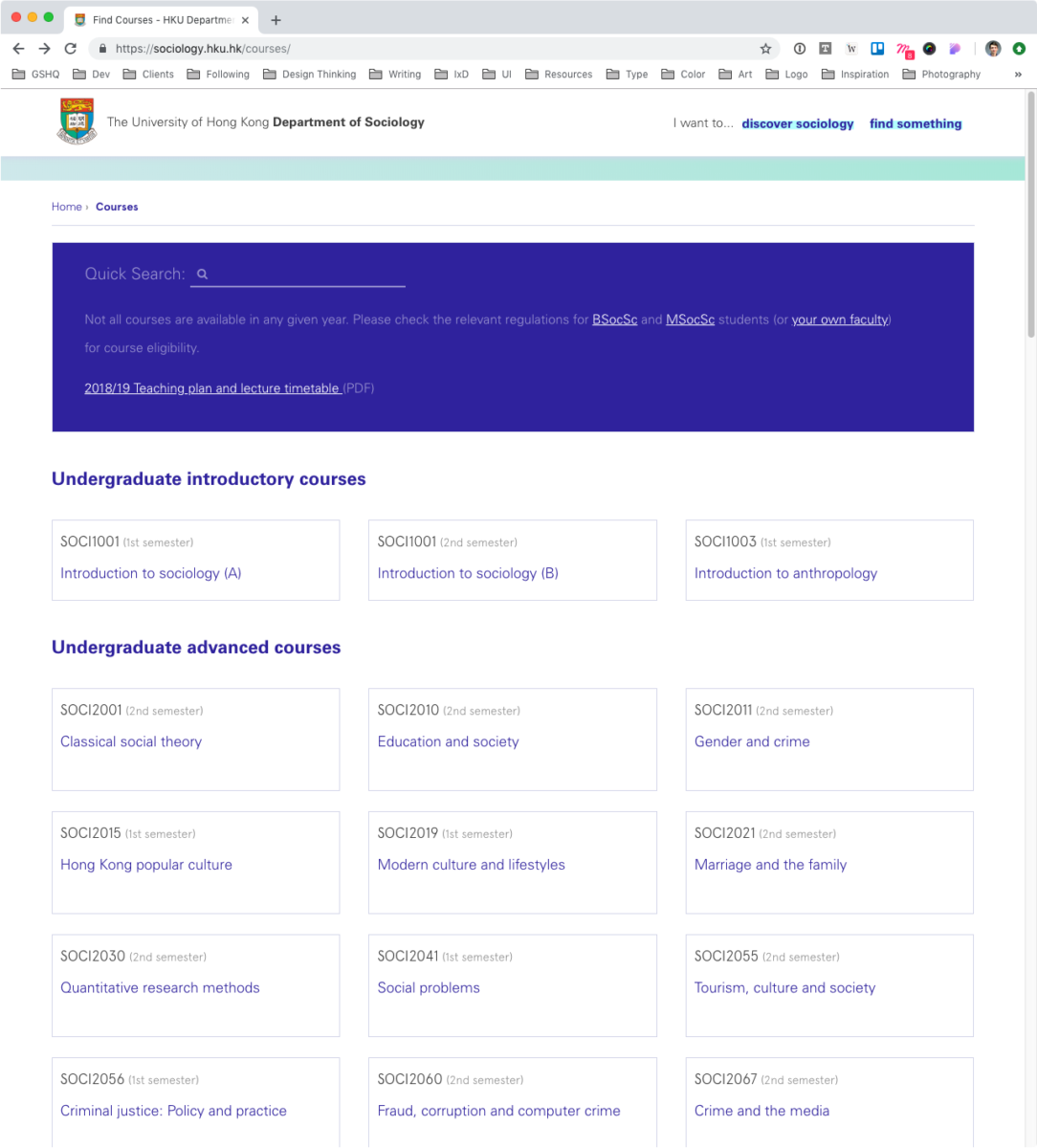 Online and bottom line
HKU's project team is very happy with the result, and so are their students and staff. Everything just feels a bit better if your (online) image and (offline) identity are a good match. Luckily the interest of potential new students is going up – with the visitors numbers on their site steadily rising.
Google Analytics data
Bounce rate – Old 60% – New 50%
Time on site – Old 1:30 min – New 4:00 min
Pages visited – Old 2.5 – New 4
Newsletter sign-ups: Old N/A – New around 1%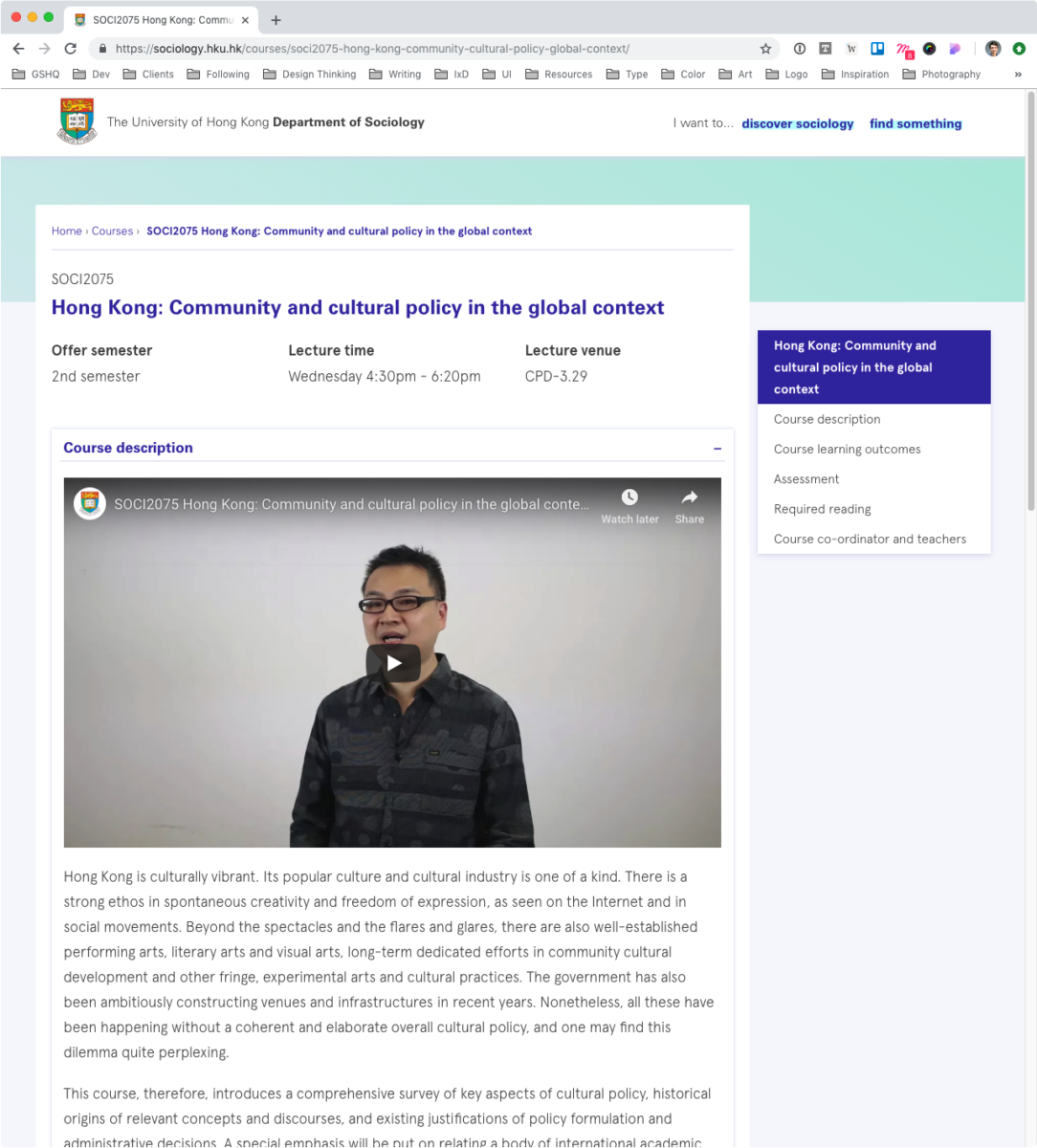 Why we loved this project
Great projects generally come with (very) involved clients. The department of sociology proved this point. The project manager and team were involved from day 1, and provided help and support where needed. They were open to new solutions, and provided high-level, detailed feedback which made the project a lot better. They were so ridiculously nice that they even got some freebies in the process (Pro-tip: be nice to your website agency and they will be extra nice to you 😊).