Fair Employment Agency
Illustrations

Site Design
Fair Employment Agency is a non-profit agency that strive to fix the 'broken' domestic helper market in Hong Kong. Grayscale designed a new site that convey their ethical values through original illustrations and well-thought out user journey. AsiaIM, our tech partner, then developed the site onto a WordPress CMS.
Fair enough: fixing a broken system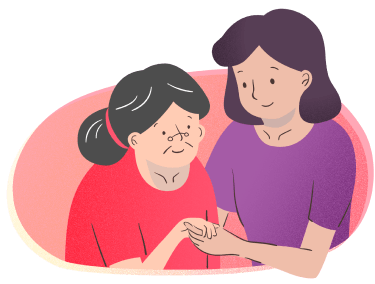 Fair Employment Agency is an agency that strives to fix the broken domestic helper market in Hong Kong. Grayscale designed a new site which conveys their ethical values through original illustrations and a well-thought out user journey. AsiaIM, our tech partner, then developed the site onto a WordPress CMS.

Challenge
Hong Kong is one of the few places in the world where it's common practice for families to hire a domestic help who lives full-time in with the family. The average apartment in Hong Kong measures 470 square feet (a little under 44 m²), so it won't allow for much personal space. These domestic workers are mostly migrants from Philippines or Malaysia, where they leave their lives behind in order to attain financial support for their own families.
The hiring procedure is stressful: how does one make sure they're bringing the right help(er) into their homes? What of the paperwork that ensues? What if things don't work out? It can be an anxious experience for both the employer — and the employee.

Status Quo
There's a shady reputation among domestic employment agencies in Hong Kong and it's not making matters easier for all involved parties: helpers are sold like cattle ("Not satisfied? Exchange at no fee!") and hustled into cutthroat loans.

Getting started
Fair Agency is not like these shady agencies. Their end-game is to reinstate the value and dignity of the domestic worker, while allowing both employer and employee to enter an honest agreement based on mutual respect.
Setting goals
We set the following goals for the website project:-
How might we inspire potential employers of workers in Hong Kong to hire through Fair Employment Agency, thereby nurturing an industry change in the hiring procedure of workers in Hong Kong?
In order to achieve that goal, we'll need to first set parameters: who are these potential employers, and what is their typical thought process?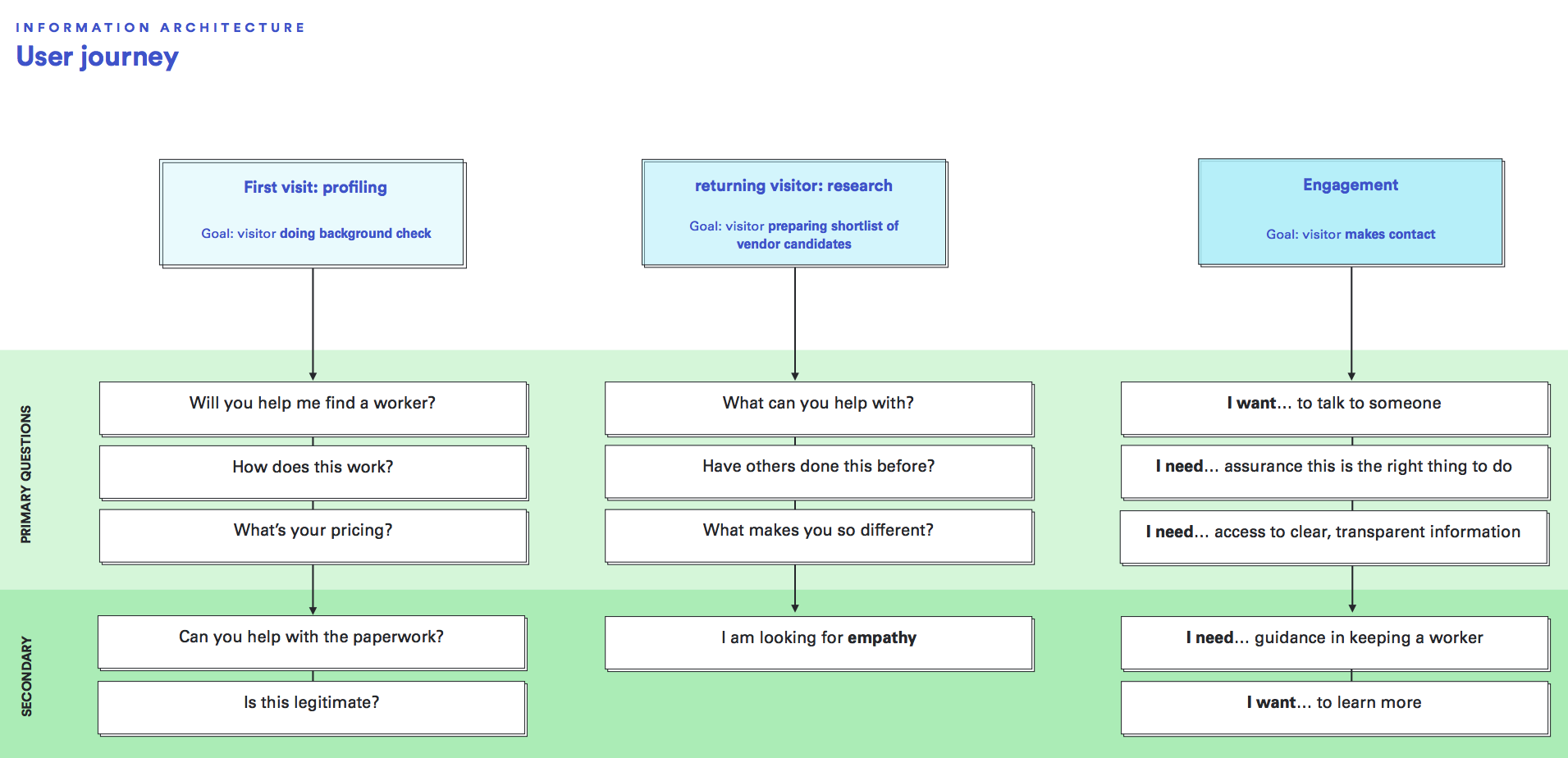 Grayscale conducted interviews with Fair Agency front-line staff to better understand typical employer behaviour, values and assumptions. This made for a valuable foundation of our understanding, and brought us one step closer to a concept that could solve our challenge.

Visualising the problem
It quickly became apparent the challenge involves people on all sides, and so it followed that the website would need actors of some kind to narrate the story. A few photography sessions would usually do the trick, but in this case there was a challenge: it would be risky to capture the right balance of power between employer and worker.
Besides, the photos might actually make it much harder to relate for potential employers since whatever scenario we'd capture, it would never look exactly like their own environment.
The alternative turned out to be a very flexible solution: we'd illustrate typical scenarios. That way we'd have control over the all the variables: skin tones, positioning, lighting, setting; so it was much easier to strike that delicate balance.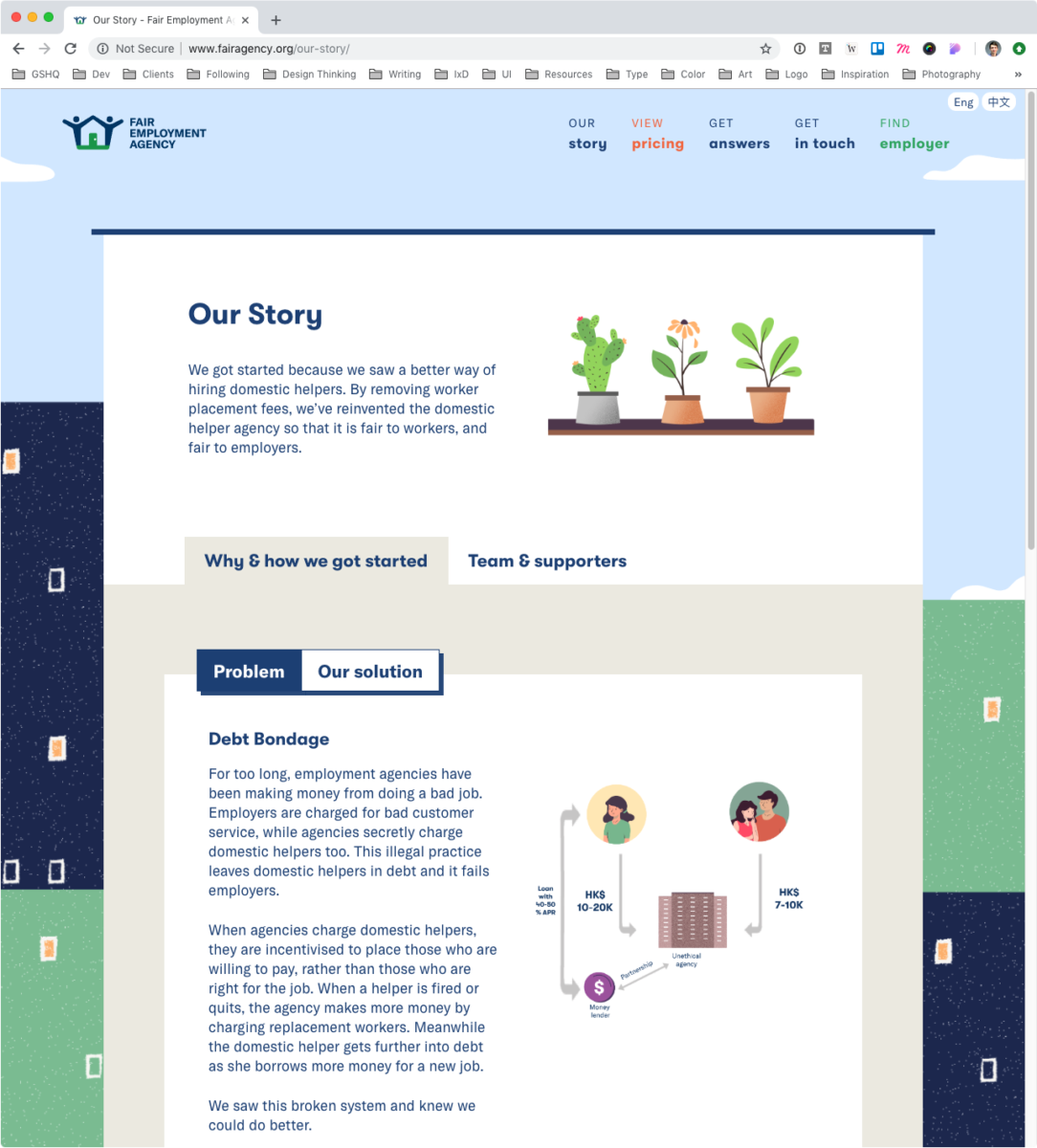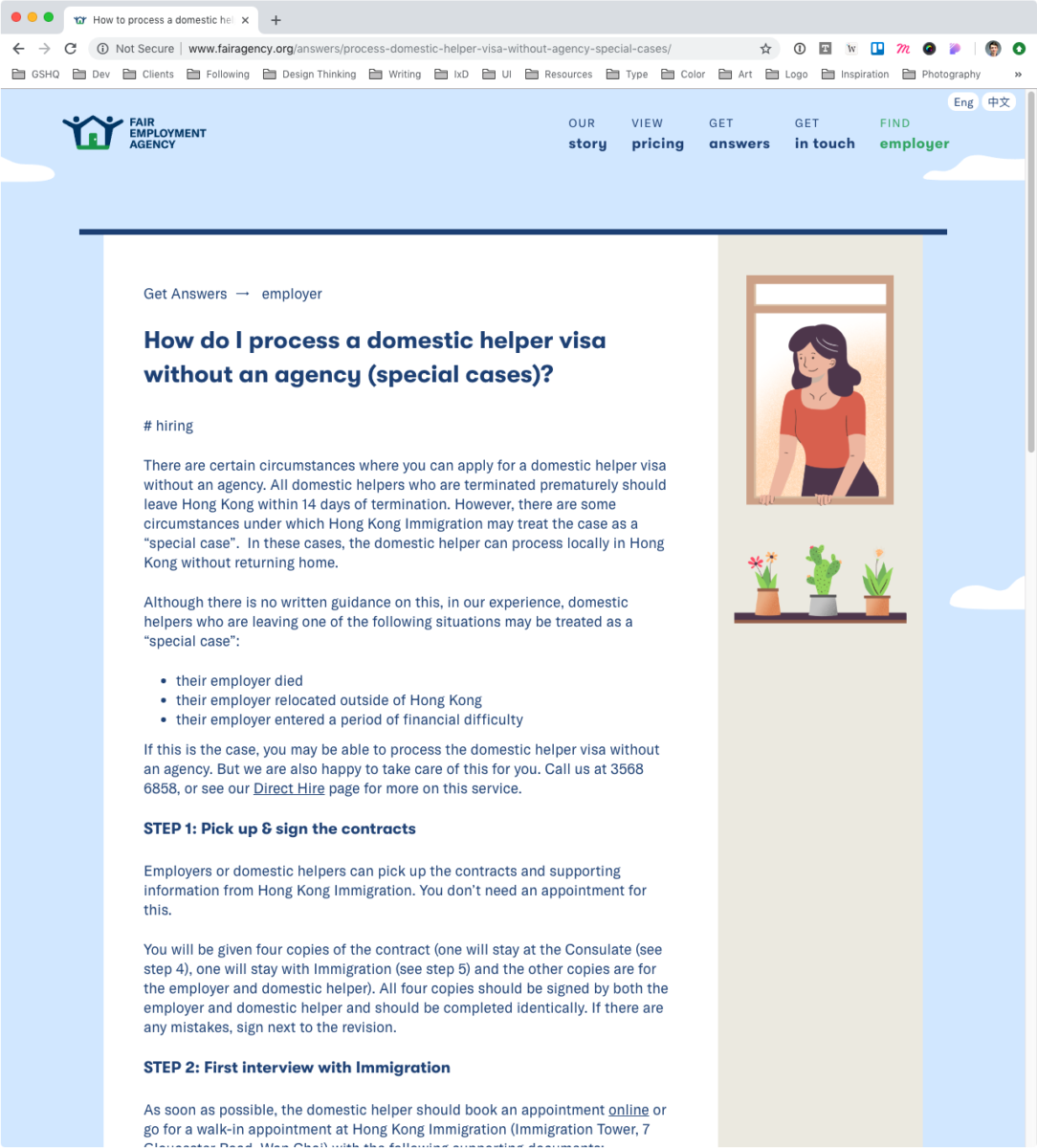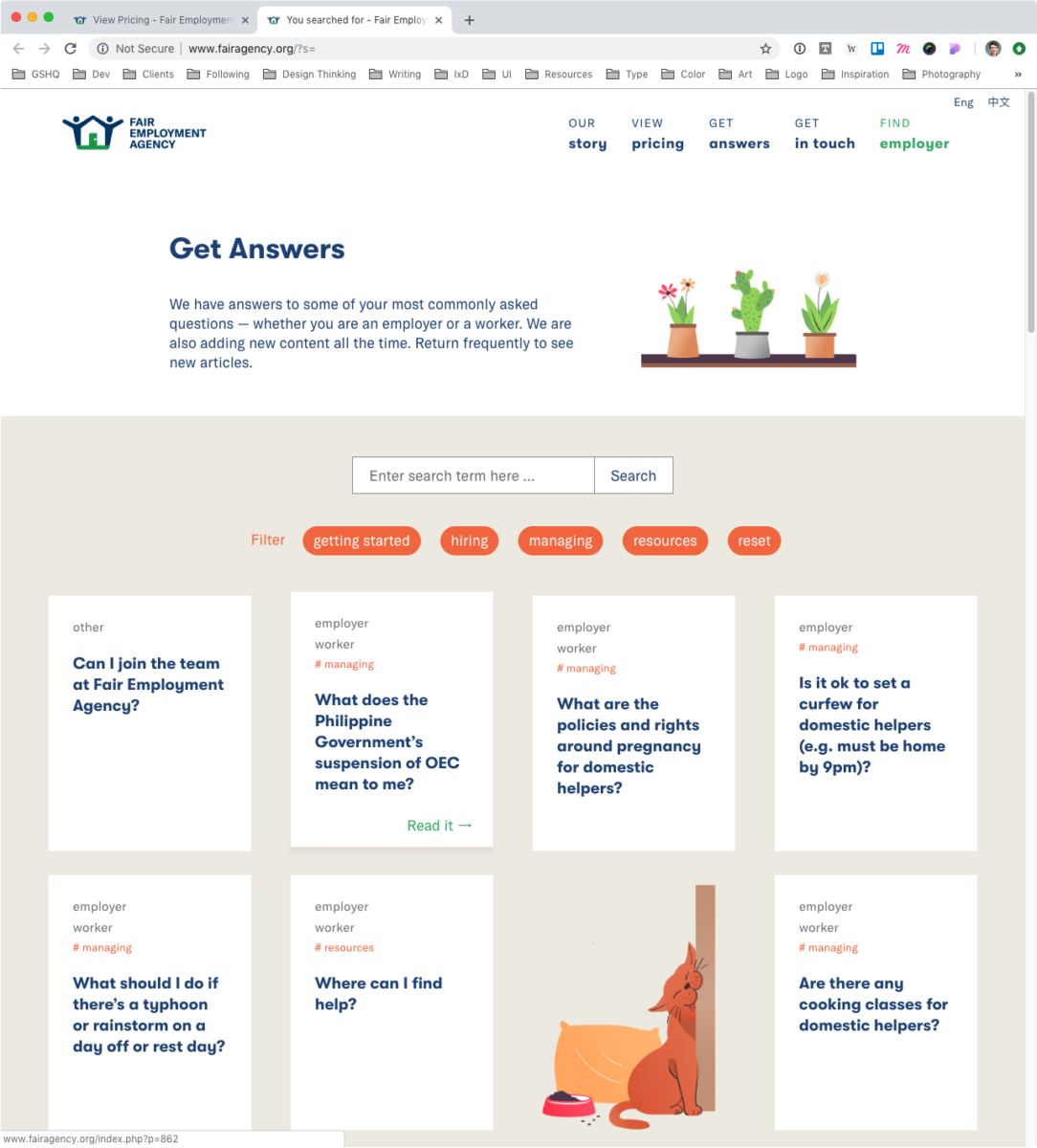 "Thanks for all your help & vision with this! We LOVE it!"

— Emily Halsall, Head of Development & Communications, Fair Employment Agency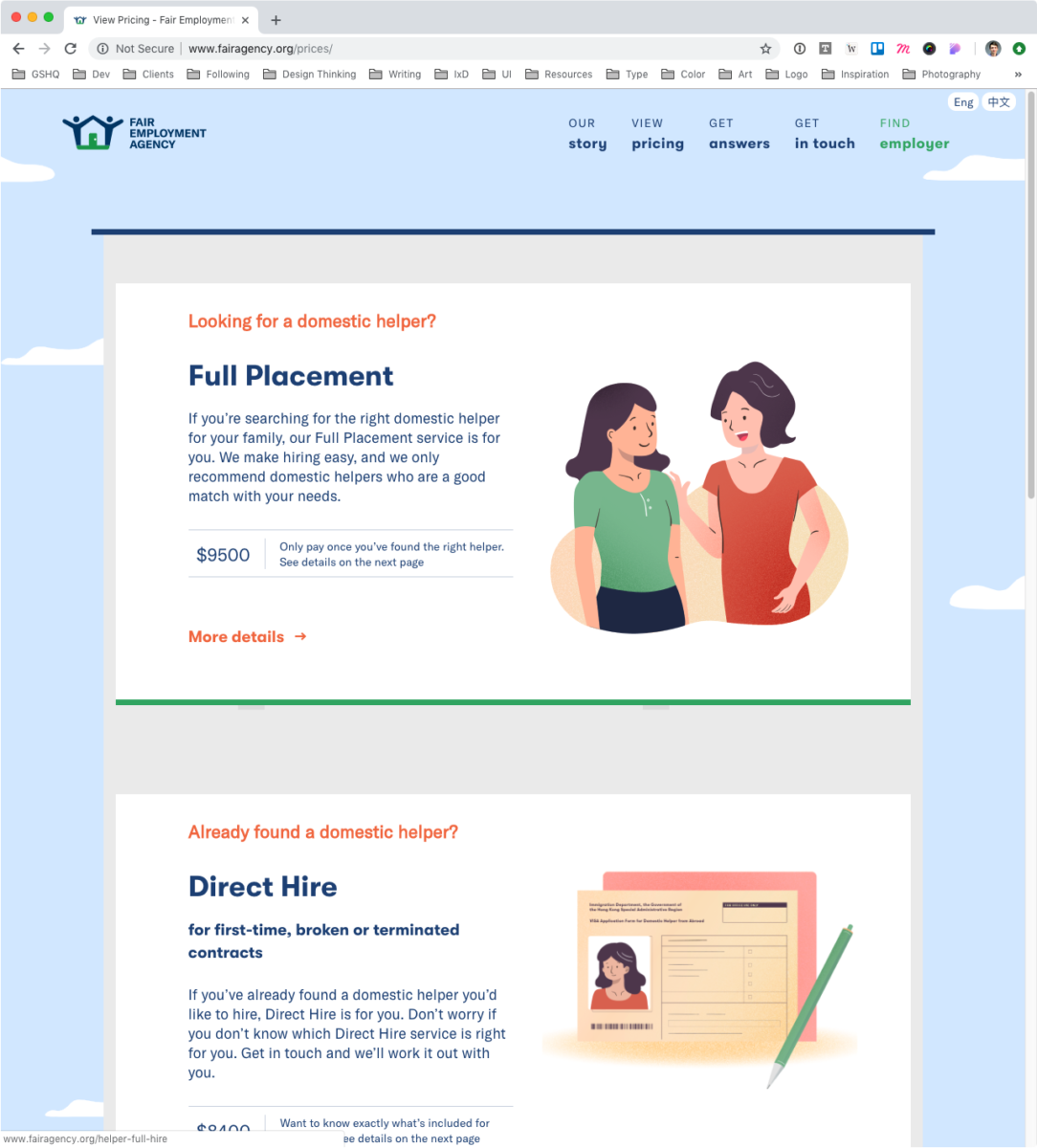 Results
Process Deliverables
Project Planning, updates
Regular check-ins:-

Kick-Off session
Staff interviews
Progress reports
Design presentations

Information architecture
Content management:-

Tone of voice document
Content strategy

Wireframes
Interaction design
Custom illustrations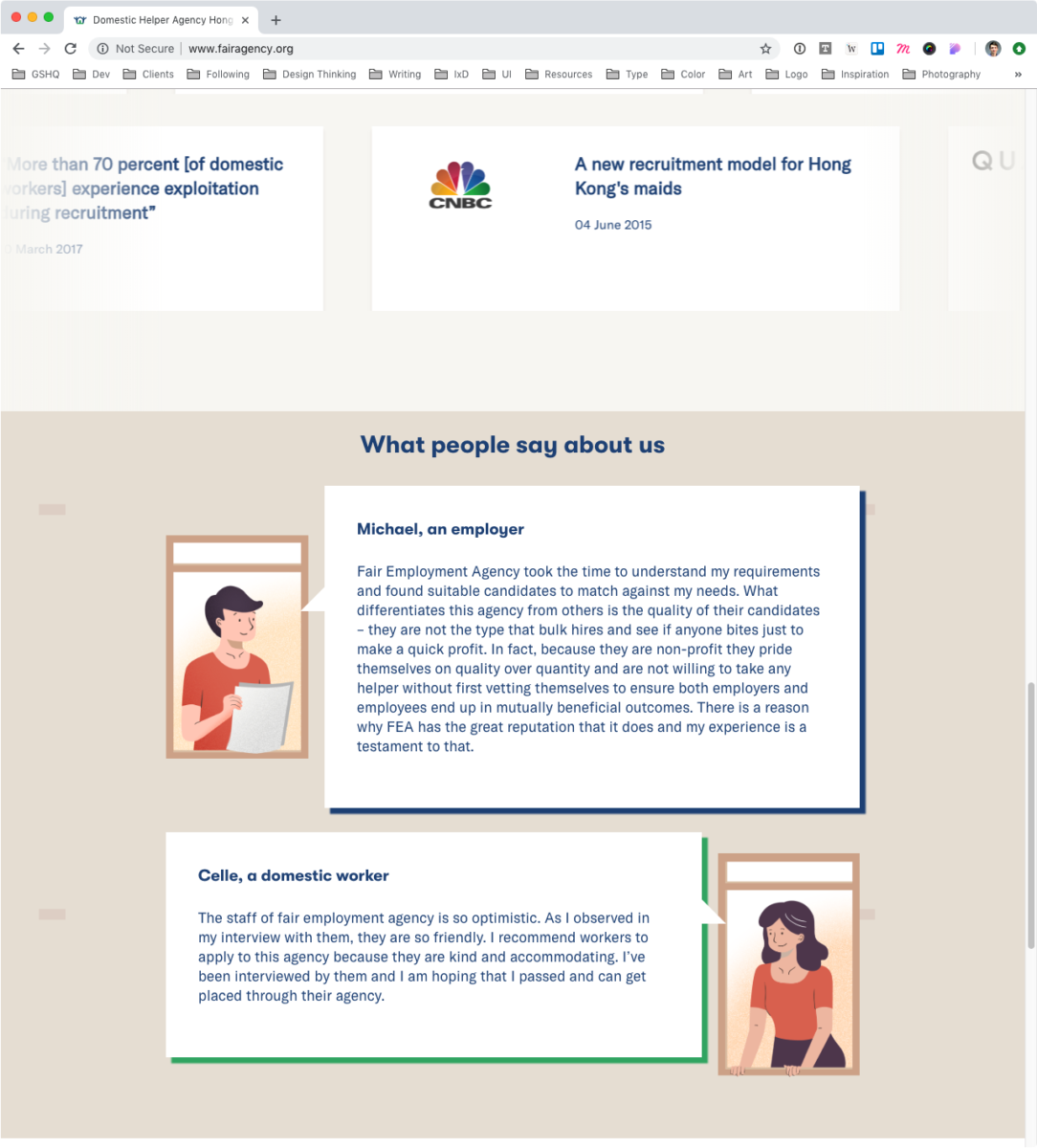 Final Deliverable
Responsive website implemented on the WordPress CMS
Development by AsiaIM
Why we loved this project
There are three factors that make a project more pleasant to work on:-
Clear communication
Meaningful impact
Responsible clients
Scott and Emily at Fair Agency, and Ken at AsiaIM were attentive, keen and involved throughout the entire project, from inception to delivery. There were frequent check-ins, and every time, of progress was made without rushing into decisions.
Most importantly, Fair Agency is on a mission to make the world a better place and it is a privilege to be part of that journey!