Web design and web development Hong Kong
We're so glad you've found us!
Based in Hong Kong, Grayscale's team of web designers and web developers crafts unique, professional UX/UI web design and brand identities for a wide range of clients.
A Hong Kong-based web design and web development agency
Grayscale designs custom websites by putting you and your target audience first. We create websites by prioritising your business goals, analysing your target audience's expectations, and supporting your company's brand values.
Design is problem-solving, so through user experience research, we define the project's challenges, and strategise how to overcome them.
Our service objective is to maximise your organisation's potential. Whether it is web design, web development, logo design, graphic design, corporate identity development, UX/UI design, app design, or app development, our services all aims to help you make a difference in your business in Hong Kong—and beyond.
Worked with all kinds of clients and projects since 2011
Running a team of web design and web development professionals, Grayscale has assisted local and international clients manifest and build their brand identity; tested interactive prototypes with actual customers; completed countless web design, web development and deployment projects on a content management system (CMS).
We guided SMEs in taking their steps to establish their online presence through a refreshed website with personalised web design and responsive web development. Other than partnering with international enterprises on internal platforms as well as eCommerce projects, Grayscale has also worked with several universities, NGOs, and charities for a good number of web design and web development projects.
In all our projects, we guide our clients closer to their goals, help them measure their achievements, and advise them how to continually improve their businesses or operations.
Why choose Grayscale for your web design and web development project?
We are one of the first user-centric web design and web development agencies in Hong Kong. Our service objective is to achieve your goals by analysing and supporting users to efficiently complete their tasks.
Grayscale constantly works together with the client to find the best solutions, balancing you and your customers' needs, your budget, your brand values, and other variables.
Not only can we translate your existing offline identity onto the web, but we can also help you create a brand identity from scratch. All of our web designs are fully custom to make sure your website stands out from the crowd.
We work in a structured yet flexible way, where each project is unique. We always make sure we understand your goals and users well before we start designing and developing.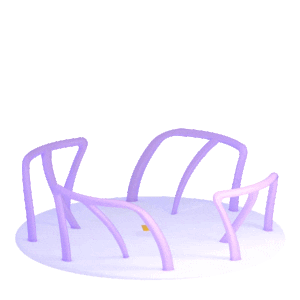 "We couldn't have done it without you. You've brought immense value to Cathay Pacific."

— Jared King, E3Reloaded
Our services
What to consider hiring Grayscale for
User experience (UX) research and design
User interface (UI) design
Web design and web development
Responsive web design and web development
Content management system development, e.g. WordPress
E commerce web design and web development
Brand strategy
Brand identity and corporate identity design
Logo design and communication collaterals design
Prototyping / MVPs
User-testing and AB testing
Custom PHP development
App design and app development
Grayscale also helps with
Search Engine Optimisation (SEO) and Google Analytics
Custom 2D/3D illustrations
Typography design
Translation
Copywriting
Photography and videography
What Grayscale doesn't do but can help you find a partner
Web hosting
Domain registration
SSL Certificate
Social media marketing
Why hire a web design and web development agency for your business?
For many businesses, a website is the face of the company. Higher level of online presence with an impressive website can excite your potential customers and boost your lead generation efforts. You have got a long list of options when it comes to hiring for web design and web development.
It is always challenging to choose amongst a professional agency, freelancers, or an in-house team. To point you in the right direction, we have summarised top 5 reasons to hire a web design and web development agency for your website project.
1. A web design and web development agency tailors your website to the user's journey
Providing users with a smooth, engaging online experience is both a foundation and booster to your digital marketing campaigns. You may already have some insight into your potential and returning customers, but a web designer will know what they want on your website and how they navigate through your desktop and responsive website.
To naturally lead website users to conversion through CTA buttons, promotional links, or even a contact form, an agency approach will cover UX research and UX/UI design, applying extensive expertise to offer tailored web design and browsing experience. With Grayscale, this means your users can travel through different points of interaction and pages without confusion. We understand that each project is unique, so we always make sure we understand your goals and users well before designing and developing.
2. A web design and web development agency gives you the look-and-feel and functionality you want
You only get seconds to capture the attention of your customers. An on-trend, responsive website design is your first conversion booster. To make your website stand out from the crowd, a web design and web development agency can create your site in a custom, unique way, so your online presence is not limited by ready-made design solutions and predefined features. This is how our Pilgrim's Guide project stands out from the rest.
Agencies featuring a professional team of web designers and web developers will be able to execute UX research and design; streamline the overall design and technical set-up; take care of bug fixing and maintenance after launch. If you hire a web design and web development agency, you can go beyond the limited capabilities of a DIY-website — partial eCommerce functionalities, integrations with third-party services, custom responsive web design features and so many more that you need now or in the future.
3. A web design and web development agency offers multiple services
A web design and web development agency employs a family of professionals, such as web designers, web developers, project managers, and copywriters, to offer full-service solutions: consultancy, UX research, UX/UI design, responsive web design, front-end and back-end development, maintenance, and so on. We are proud to add one more to the long list — we design our own typeface.
Partnering with an agency that offers multiple services can free you from hiring multiple professionals to execute a single project. Instead of going through hundreds of steps to create job listings, research on suitable applications, execute and monitor technical set-up, handle deployment and so forth, you can focus on running your business and taking care of your customers.
4. A web design and web development agency uses the latest technology and programming languages
Trends and techniques in the web design and web development industry evolve quickly. An agency specialised in website design and website development focuses and dedicates their time to learn about the latest trends and strategies for designing better websites. And this is why we love what we're doing!
When you hire a web design and web development agency, you ensure your website is designed and manoeuvred by professionals with up-to-date industry knowledge and standards.
5. No accountability worries with a web design and web development agency
Agencies, regardless of their size, have established a reputation in the industry. Upholding positive feedback and reviews amongst their industry peers and customers will hold them accountable for the offered services. Public reviews written by satisfied customers oftentimes demonstrate the agency's capabilities and commitment to high-quality deliverables and successful client relationships.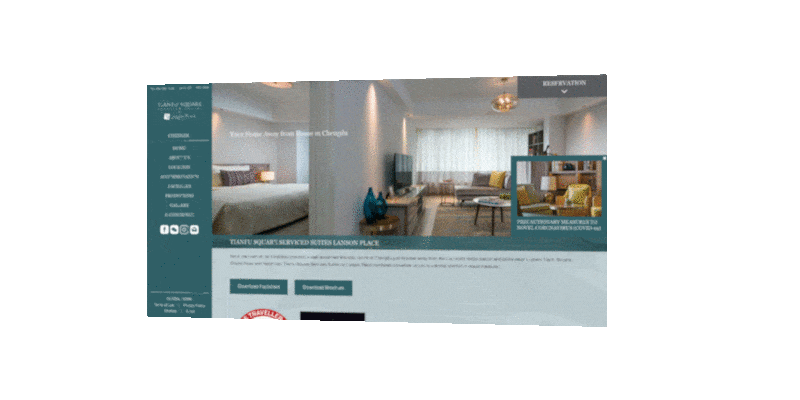 No matter if you are partnering with a solo professional or an agency, investing in a new website is about both time and financial investment. Each partnership has unique benefits and challenges. So you may now wonder…
What to look for when choosing a web design and web development agency?
Some may opt for partnering with local agencies who know you and your customers the best; others may prefer to work with international agencies with global presence and experience.
Before choosing the right web designer or web development agency, it's best to first outline your goals and needs. The scale and complexity of your project have direct impacts on what kind of team you hire. By clearly listing out what you need and why in a project brief, you can filter potential service providers as a start.
After deciding what services you need and the proposed timeline, you can start researching and comparing service providers. Narrow your choices by reading the reviews and going through their work. Here are our recommendations of what to look for when reviewing the service provider's portfolio:
Web design process and methodology
Scope of services and technical capabilities
Art direction and aesthetics
Past projects
Budget range
A website project can last anywhere from weeks to months, so having a good rapport with the agency's project manager or your point of contact can ensure your project moves as smoothly as planned.
Also make sure you schedule a time to talk to the agency, and ask as many questions as you need. Your discussion can provide further insights into these professionals, digging deeper into their services and getting a better sense for their offered solutions to your projects. After all, you want to partner with a web design and web development agency that values your business values and concerns.
With all this information, you will be able to determine who meets your needs best — or even above your expectations.
Ready to discover how a website can do more for your business? Talk to us now and share your concepts!