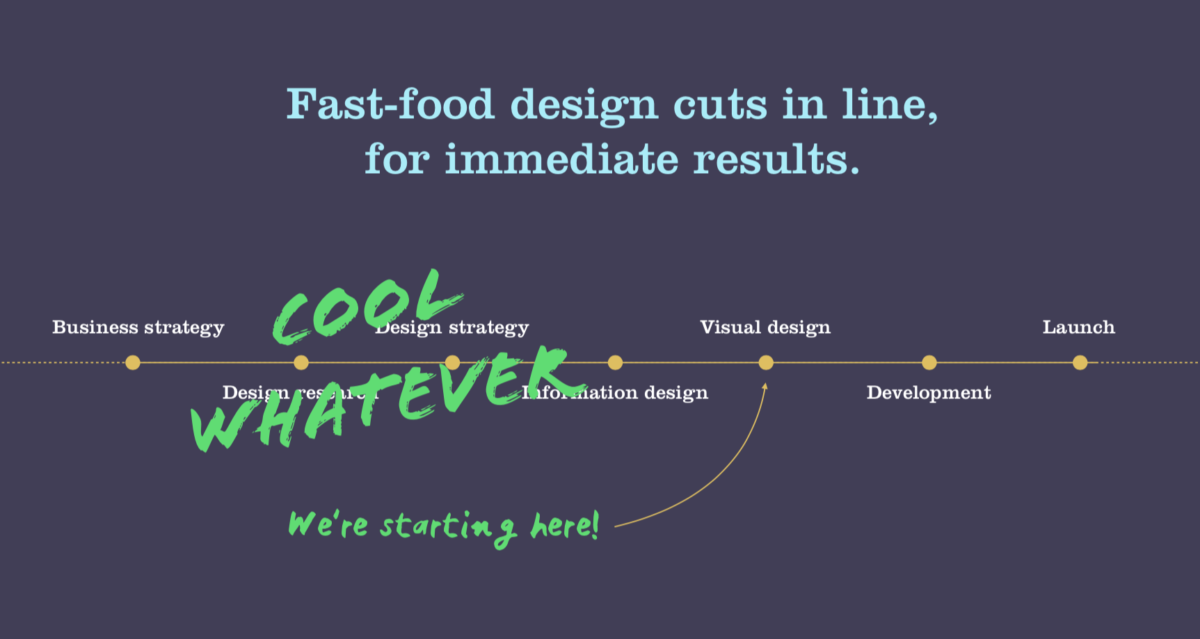 Fast food design
A blogpost with the slides from David Wieland's presentation at HarbourFront about Fast Food Design (the trend where all websites look alike).
The occurrence of so-called "fast food design", where design products are generated almost automatically, is a direct result of another phenomenon, Design Singularity. Singularity in design is when effective design trends are overabundantly evident in all sorts of designs, regardless of industry or character.
After a great evening at Harbour Front last night, I've prepared the slides from the presentation about Fast Food Design below.