Austen Advisory
Measuring employee resilience online with AURA
When Austen Advisory founder Rachel Austen needed a web- based tool to assess and report employees' resilience levels and highlight danger signs of stress, Grayscale developed the AURA ecosystem, including printable reports and an illustrative marketing website, from the ground up.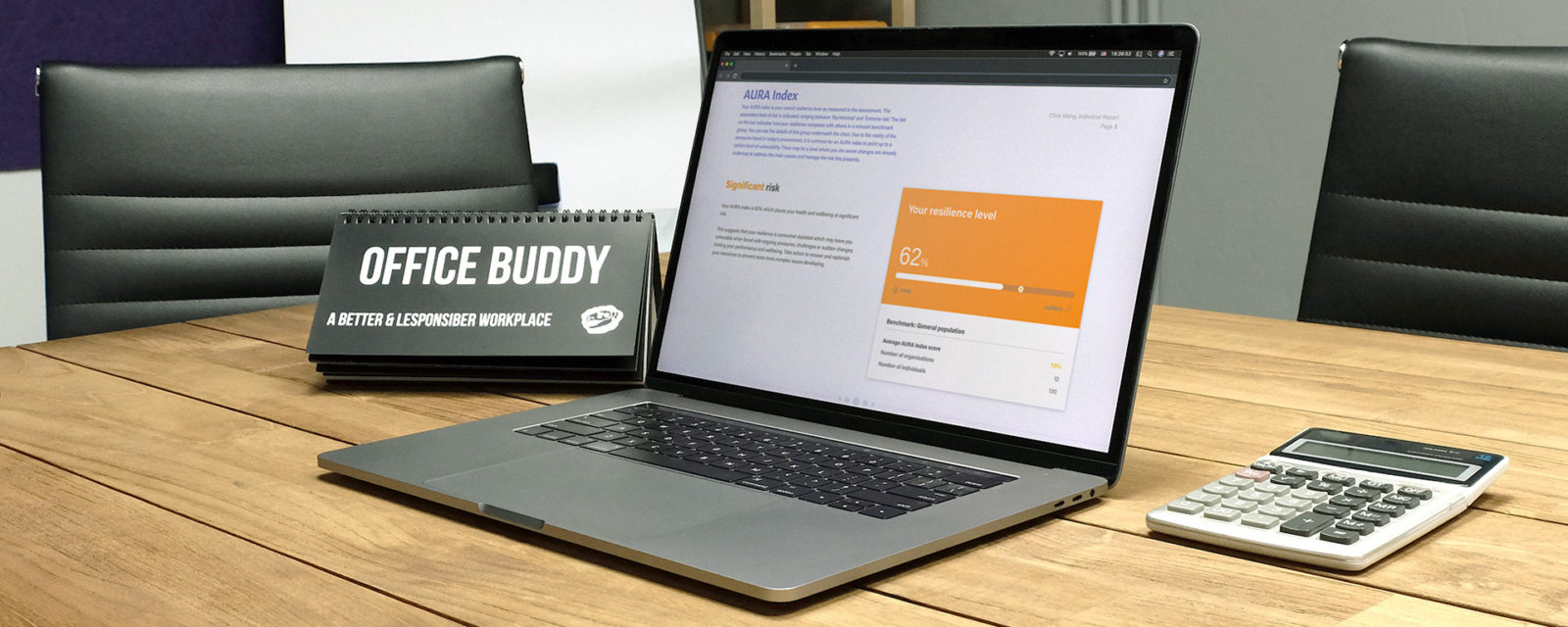 Client Location
Hong Kong & London
Industry
Psychology
Human Resources
Scope of work
Web design & development
Application design
Custom illustration
The brief
Highlighting the dangers of stress
Workplace related stress is becoming more and more of a problem. As a workplace psychologist Rachel developed a methodology to measure stress in organisations, teams and individuals.
This methodology allows organisations to act before real problems occur and individuals to develop personal strategies for avoiding burnout. Grayscale partnered up with Rachel once she realised she had a need for an online tool to reach even more people and allow for ongoing stress measurements within companies.
Design Process
Easy, logical, and considerate
Grayscale custom designed and developed AURA (Austen Resilience Assessment) from the get-go to be easy to use for clients, despite the rather complicated logical underpinnings behind the tool itself.
The logic, refined over the course of many meetings between Grayscale and Rachel, is based on scientific assessment and ethical best practices to provide individuals, teams, and organisations an automated and customised insights report.
The core of the tool is a friendly and easy to use survey interface (front-end) combined with a solid and scalable custom PHP back-end. This is backed up by a clear marketing website with user login and resource library.
Progressive enhancement
Expanding AURA's reach
We have recently added a personal section to the site/tool so interested individuals can sign up and purchase an assessment individually rather than only via their employer.
A personalised report helps them recognise signs of burnout and provides practical actions to avoid the consequences become serious and damaging.
"I really love the design and all the attention the team at Grayscale has put into my project. They are also always fast helping me to solve issues, sometimes at crazy times!"

Rachel Austen, founder of Austen Advisory
Post-moterm
Why we love this project
Employee stress is always a topic in Hong Kong, and Rachel's approach and her personality spoke to our hearts. It's also fun to work on complicated things, and even though we also sometimes got a little stressed about the complexity of the tool, we do really love the result.
YOUR PROJECT
Let's hear that concept
Want to start your website project? Our team can guide you through these processes and together we'll come up with a unique solution.
Get the results you want.